Transform Your Furniture with Our Upholstery Services
Revive Your Home Decor with Our Furniture Re-Upholstery
Transform your outdated furniture into something fresh and stylish with our expert re-upholstery services. We use high-quality fabrics and techniques to bring your favourite furniture back to life.
Upholstery Fabrics
Curtains & Blinds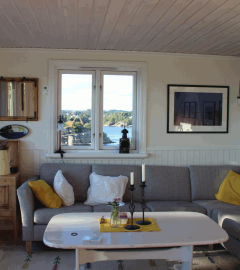 Unlimited options available
Browse Our Upholstery Selection
Our selection of high-quality fabrics for furniture upholstery includes a wide range of colors, patterns, and textures to suit any style and budget. Whether you're looking for something classic and timeless or trendy and bold, we've got you covered. Browse our collection and find the perfect fabric to breathe new life into your furniture today!
Our Products
we offer a range of products and services to help you give your home a fresh new look. If you have old furniture that you love but has seen better days, we specialize in furniture restoration to bring it back to life. We also offer a variety of new curtains to add a touch of style to any room. For those who love spending time outside, our state-of-the-art awnings provide both shade and protection from the elements. And if you're looking to reupholster your furniture, our high-quality fabrics for furniture upholstery come in a wide range of colors and textures to suit any style. Whatever your home needs, we've got you covered with our expert craftsmanship and attention to detail.
GOLD STANDARD
Products & Services
The best Home decor products & furniture restoration services
Our Treasure
Testimonials
New lease of life to my dining chairs. Excellent service, quick turnaround, reasonably priced and free delivery. I cannot recommend them highly enough!

Sunitha Kumar


October 21, 2023

Re upholstered my stools and bench pad so quickly, beautifully made and communication always great. Would definitely recommend!

Lynne Harper


October 20, 2023

Fantastic service. Gemma was helpful and friendly and they turned my two Ercol armchairs round in less than a week. The fabric is gorgeous, the chairs look amazing and are... read more super comfy! Thank you!

Jessica Pyne


October 3, 2023

Amazing service and excellent workmanship. Gemma was very helpful, sincere with lots of good advice and communicated with me through the whole process. I am so very pleased with the... read more leather furniture that Ck upholstery recovered for me and the match was perfect. The outcome is that I'm having the rest of my furniture reupholstered by this company. I cannot praise the workmanship and service enough. Thank you Ck upholstery for an excellent job.

Debbie Osborne


September 24, 2023

Totally blown away and outstanding quality, Thank you so much CK Upholstery i am so pleased with my cushions. I will definitely be using you for all of our future... read more projects. 10/10 customer service

kristina ioannou


September 24, 2023

BRILLIANT! I needed a sofa recovering for a N London ground floor flat. The service was faultless from choosing fabric through to delivery. The workmanship is excellent and Gemma, James... read more and Murat are an amazing team! Brilliant communication and everything was handled with total professionalism. What a great company!!!! I would and will choose CK Upholstery again.

A in N LONDON


September 24, 2023

We wanted a footstool to match a new leather armchair. Friends had used this company to recover their dining room chairs and were delighted. They couldn't recommend them highly enough... read more so we felt confident in using them. Gemma was a delight, nothing was too much trouble. Our footstool was delivered in record time, it's perfect and we couldn't be happier.

susan redland


September 24, 2023

Quick response based on picts posted, estimated quote received within minutes.

Evik H


September 24, 2023

Amazing service from Gemma and her team They recovered my 6 dining chairs and I know where I'll be getting my stuff done in the future can't recommend them enough... read more highest quality around

Ben Goodman


August 24, 2023

Fantastic! We phoned one day, dropped off our six dining chairs the next day and they were recovered, upholstered and ready to collect four days later. Thanks Gemma for the... read more brilliant service and the chairs look great! We know where to come in future.

Catriona Carver


August 24, 2023

Excellent job! Very quick turnaround and now we have a really smart set of dining chairs!

Simon Carver


August 24, 2023

Read the reviews for Ck upholstery online and decided to get in touch. Gemma was polite, friendly and her advice was very helpful in choosing the right material. Within... read more a week we had six good as new reupholstered chairs which look like they will last much longer than the originals, they even added piping to finish them off nicely, I prefer them to the original style. Thank you Ck upholstery, keep up the good work.

Andy A


August 24, 2023

Fantastic job, better than what it was when it was new. Thank you Ck upholstery

James Zacharias


August 24, 2023

Gemma was extremely helpful from the very beginning upon my enquiry to have my sofa backs foam refilled. They collected promptly and delivered the very next day. Super quick and... read more professional service.

oznur Ozdemir


August 24, 2023

We needed 6 dining chairs seats covered. Phoned Gemma about 11.30am she came round at 1.00pm, took away the seats returned at 6.00pm. Excellent service and the seats were professionally... read more finished.

Brenda Carter


June 24, 2023

Exceptional service....took away 4 dining chairs and replaced upholstery onthe same day. The choice of fabrics and leather was outstanding. I really rate this company. Gemma was so knowledgeable... read more about her products. A lovely friendly lady

Catherine Cahill


June 24, 2023

We used CK Upholstery to recover 6 dining chairs and found their service efficient and professional and their standard of workmanship 5* Gemma is always contactable and very helpful. We... read more will definitely use the services of CK Upholstery again and have no hesitation in recommending the company.

Verna Oliver


May 24, 2023

We had excellent service from CK Upholstery who recovered our dining chairs. Gemma was very helpful in advising us on the fabric that would be best, honoured a quote... read more that was 6 months old and turned the whole job around in 3 days from first seeing the chairs to delivering and refitting the seat pads. It was a pleasure to deal with a company offering this level of service which is rarely seen nowadays. I have no hesitation in recommending this company to anyone with an upholstery requirement.

Roger Williams


May 24, 2023

Absolutely amazing service. Had 6 chairs and a outdoor sofa recovered and they are so much better than I imagined. Communication was great, good price and super quick. Couldn't be... read more happier…

Zoe Madams


May 24, 2023

Amazing service, couldn't believe it. I had a very elegant bed with broken fabric. CK Upholstery did an amazing job. My bed looks new, better than the original. The price... read more is reasonable and they did the job in 24 hours. Very friendly and helpful. I have rarely seen such professionalism and care.

Carlo Henrich


May 24, 2023

We would like to highly recommend CK Upholstery! From our very first communication, the service was excellent! Answering my queries very promptly! Meeting with Gemma was so refreshing, as... read more she was extremely pleasant, very knowledgeable and so helpful, plus so many swatches to choose from! The chair that we had reupholstered was excellent, and we are so happy with the result! Plus we were informed throughout, re dates, for collection and delivery times etc! I would certainly use CK Upholstery again!

Sandra Phelps


May 24, 2023

I honestly can not recommend Gemma and CK Upholstery more highly. We were provided with amazing service. Our bar stools have been completely transformed. The workmanship is outstanding and everything... read more Gemma promised us was carried out on time including collection and return of our bar stools as well as making sure we were totally happy with the results and we definitely were! Thank you so much!

Joanne Claypole


April 24, 2023

Soo pleased with my gorgeous dining chairs❤️ Beautiful upholstery, Gemma gave excellent service and kept us informed all the way. Would definitely recommend 💯

Cettina Vullo


April 24, 2023

So happy with my new upholstered cushions; it has given my chairs a new lease of life and what's great the leather is scratch proof sorry cats 🐱 !! Gemma... read more was great always keeping us informed via WhatsApp. Can't recommend CK Upholstery enough will be back to get my dinning room chairs covered in the summer. Thank you!

Sarah Mannan


March 24, 2023

I was very anxious as sofas are such a huge cost (even repairs) but Gemma put me at ease and invited me over to view workshop. Great service, sofas look... read more like new and half the price! Fast turn around too. Very happy customer, would highly recommend and use again.

Claire Edwards


March 24, 2023

Needed a spring for my sofa. Very welcoming to me and very helpful. Will recommend them to all my friends and family.

Terry Bush


March 24, 2023

Fantastic people and fantastic work. Managed to sew together two pieces of canvas other people refused to work on whilst I waited. Would recommend to anyone and will definitely be... read more using again.

No sequel Living


March 24, 2023
See what's new
Our Latest Articles
Keep up to date on the latest happenings in CK
Upholstery is the work of providing furniture, especially seats, with padding, springs, webbing, and...
The conservation and restoration of wooden furniture is an activity dedicated to the preservation an...
An awning or overhang is a secondary covering attached to the exterior wall of a building. It is typ...