Upholstery Fabrics
Curtains & Blinds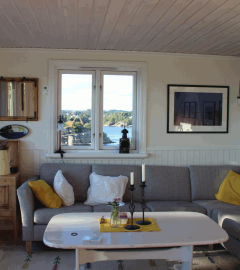 Unlimited options available
Our Products
Give new life to your old furniture. Get state of the art awnings and many more. Take a look at our product range.
GOLD STANDARD
Products & Services
The best Home decor products & furniture restoration services
Our Treasure
Testimonials
of our customers
Gemma and Murat really go the extra mile in ensuring customer satisfaction: easy to contact by phone or whatsapp, Gemma is always friendly and helpful. The reupholstering of an armchair... read more was done quickly and professionally by Murat. So much so that I then had the sofa redone and am very pleased with the result. If you like your existing suite but it's looking tired, they are the people to go to refresh it and extend its life.

Tim Herbert


September 15, 2021

Positive: Professionalism , Quality , Responsiveness , Value Had the best experience with CK Upholstery. Very professional with their work and delivered when promised. They were... read more able to create what we envisioned and the sofas turned out beautiful. The only difficult process was picking out fabric from the large sample collection they have.

Mellisa Kurt


September 15, 2021

Positive: Professionalism , Quality , Responsiveness , Value I was more than pleased to see the finished result of my dining chairs. I would highly recommend,... read more not only for the results but for their friendly, professional manor from start to finish. Thank you ck upholstery.

Ayse Mountier


September 15, 2021

We had some 8 year old dining chairs and a 20 year old pedestal that were all showing their age and wear. We contacted C K upholstery and they were... read more very helpful and gave a good price. We decided to use them, which was a very good decision as they came to collect the furniture and discuss what we wanted. Gemma and Murat were really nice and friendly. Less than a week later they brought the furniture back and it was like new and better than when bought them! We would definitely recommend them and would certainly use their excellent services again.

kelvin tooth


August 26, 2021

So happy with our reupholstered chairs from CK Upholstery! Found them on Google and lucky they are so close to where we live. The process was really easy, Gemma came to... read more us and talked us through all the options for styles and different foams etc. She had loads of choices of fabric, which was great, and helped us pick the best type of fabric for our chairs. She clearly really cares about what she does! Definitely recommend and will be using them again.

Bethan Greatorex


August 26, 2021

Positive: Professionalism , Quality , Responsiveness , Value Really amazing service. I had a really complicated upholstery project to complete. Murat's workmanship was excellent. The job... read more was completed early and the price was exceptional. I will never consider going anywhere else.

Nick


August 19, 2021

Positive: Professionalism , Quality , Responsiveness , Value My husband had the driver's seat of his 3" scale Burrell Traction Engine upholstered at CK Upholstery. ... read more A really lovely job, beautifully made. Really friendly and helpful people. Thank you

carol lee


August 16, 2021

I decided to get my sofa recliner upholstered but as I didn't know anyone who had it done, I looked on the website and looked at a few reviews and... read more got to a couple of quotes. The one I picked was C K upholstery who came round and told me what they were going to do, they had about 6 books of fabric for me to pick from I picked the one I wanted and then they explained how they do things, they said it would be a week before I will get it back, well I must say when they brought it in I couldn't believe my eyes it was better than I ever thought it would be, everything they told me was true and it looks better than when I bought it brand new. Cema & Murat were very friendly and professional I would highly recommend them to anyone. Great job well done Jim

Jim Basquine


August 16, 2021

Positive: Professionalism , Quality , Responsiveness , Value I ordered a sofa, it turnt up too big for the space I originally wanted it in. I... read more did not no what to do, I found ck upolhstery. They have been nothing but brilliant. Very good work, turnt over in quick time highly recommended.

Gary Grimes


August 16, 2021
See what's new
Our Latest Articles
Keep up to date on the latest happenings in CK
Upholstery is the work of providing furniture, especially seats, with padding, springs, webbing, and...
The conservation and restoration of wooden furniture is an activity dedicated to the preservation an...
An awning or overhang is a secondary covering attached to the exterior wall of a building. It is typ...